Providers of Quality Lumber Products for More Than 140 Years
In the 1870's, L.A. Galyon opened Galyon Lumber Company as a mill and lumberyard to sell wood products in East Tennessee. Today Galyon Timber and Glulam (GTG) has become a nationwide supplier of Heavy Timber and Glulam Products with extensive prefabrication including steel connections prime painted, hot dip galvanized, or stainless steel. GTG can provide knife plates, concealed connections, rods and clevises pre-fitted with all holes and cuts performed at the factory. We include shop drawings and can include engineer seal and calculations if required. Upon request, we will forward contact with an experienced independent installer for the erection of Heavy Timber and Glulam roof systems including Tongue and Groove roof decking.
GTG welcomes inquiries for all Timber and Glulam products for many species and can include industry standard treatments.
Over the last 40 years, General Contractors throughout the nation have contacted us and ordered thousands of truckloads of these products manufactured to their specifications with great success. We have worked closely with Architects providing them with engineering and specifications for the many timber and glulam products available including budget figures and forecasts.
We welcome your inquiries, plans, and specifications electronically forwarded and we will gladly offer our quotations and estimates to your company.
John Galyon and his team at Galyon Timber & Glulam, Inc. honor John's ancestor's (or Great-Grandfather's) values and commitment to:
Provide a wide range of high-grade wood products to your specifications
Deliver timely information and consulting services to building professionals
Serve customers with integrity
Protecting our forests
Galyon Timber & Glulam, Inc. works with contractors, subcontractors, architects, engineers, installers, and building supply retailers. Our products and expertise have contributed to the success and beauty of public buildings and commercial spaces across the United States including:
Art and cultural centers
Pavilions
Churches
Picnic Shelters
Country clubs
Restaurants
Covered bridges
Train Stations
Golf clubhouses
YMCA's
Museums
Zoos
Parks: local, state, and federal
Boy Scouts of America
Upload your plans and specifications directly for quotations on prefabricated products. For mill direct quotations e-mail or fax your list of wood products. Let Galyon Timber's knowledge and expertise provide the materials needed to complete your next project.
---
Our Mission
Commitment to the environment: To enable building professionals to identify and choose products that support responsible forest management, Galyon Timber & Glulam, Inc. is a supplier and provider of LEED-certified products. We support the Sustainable Forestry Initiative (SFI).
Contact Galyon Timber & Glulam, Inc. today for a quote or more information. Our quality wood products, knowledge and efficient service can help you meet-or exceed-your client's needs.
---
History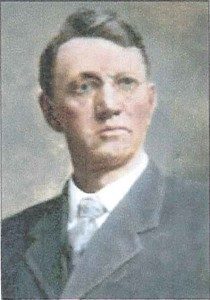 During the early 1870's in Knoxville, Tennessee, L.A. Galyon opened Galyon Lumber Company as a mill and lumberyard to sell wood products in East Tennessee. The firm eventually employed about sixty men to work the three-acre yard including rail sidings, dry kiln, and dry house, shipping lumber and timbers throughout Tennessee.
Eugene Galyon, L.A.'s son, continued the business in the early 1900's. In the Pre-World War II years, Charles Paxton formed Tennessee Eastern Lumber Company to sell Appalachian hardwoods to furniture companies, and also to export hardwoods to Europe. Mr. Paxton's son-in-law, L.A. Galyon II, took over this business after World War II utilizing his knowledge of the softwood business.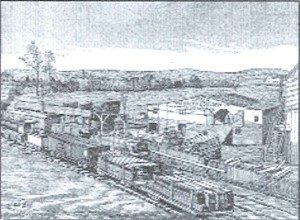 Over the years, Galyon Lumber has evolved as a wholesale supplier of heavy timber and Glulam prefabricated products, selling nationwide directly to commercial general contractors and government agencies. Shipping wood products throughout the continental United States, Galyon Lumber has become Galyon Timber & Glulam, Inc. GTG supplies many kinds of wood products with emphasis on prefabricated heavy timber, glulams, Parallam, PSL, Timber, Glulam trusses, and roof decking including hardware and shop drawings.