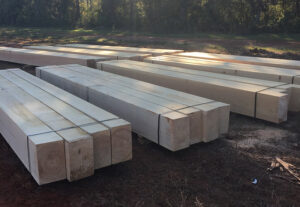 Galyon Timber and Glulam supplies cypress timbers, kiln dried cypress lumber, cypress paneling, and cypress flooring to general contractors, retailers, and homeowners nationwide. We can supply timbers up to 10 x 16 -22 feet long and cut and surfaced per your requirements. We also offer prefabrication and hardware pre-fitted and match marked to your specifications including shop drawings.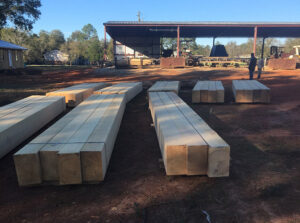 Cypress timbers are the best choice for outdoor projects and are particularly attractive as trusses, beams, and columns. Cypress timbers are ideal for baffles in water treatment plants and water tanks. There are many reasons to consider Cypress timbers for your project but the most useful is its natural ability to ward off decay, helping to maintain a long-lasting, beautiful building for years.
Another point in favor of Cypress timbers is its resistance to insects. The long-term durability and insect resistance both stem from the wood's production of cypressene. The cypressene found in Cypress timbers also defends against corrosion from chemicals and many other effects that usually damage woods not provided with a synthetic protective coating. For professional contractors looking to maintain a more "greener" structure, Cypress is the perfect choice.
For more information about Cypress visit cypressinfo.org